The options for using 3D panels in the interior are many: from filling the entire wall to point use. In the living room and the bedroom, gypsum panels are especially advantageous in TV-zones. For this design, models with a design that simulates a wave pattern, water surfaces or modern geometric shapes are best suited. And also 3D-panels favorably emphasize the fireplace zone.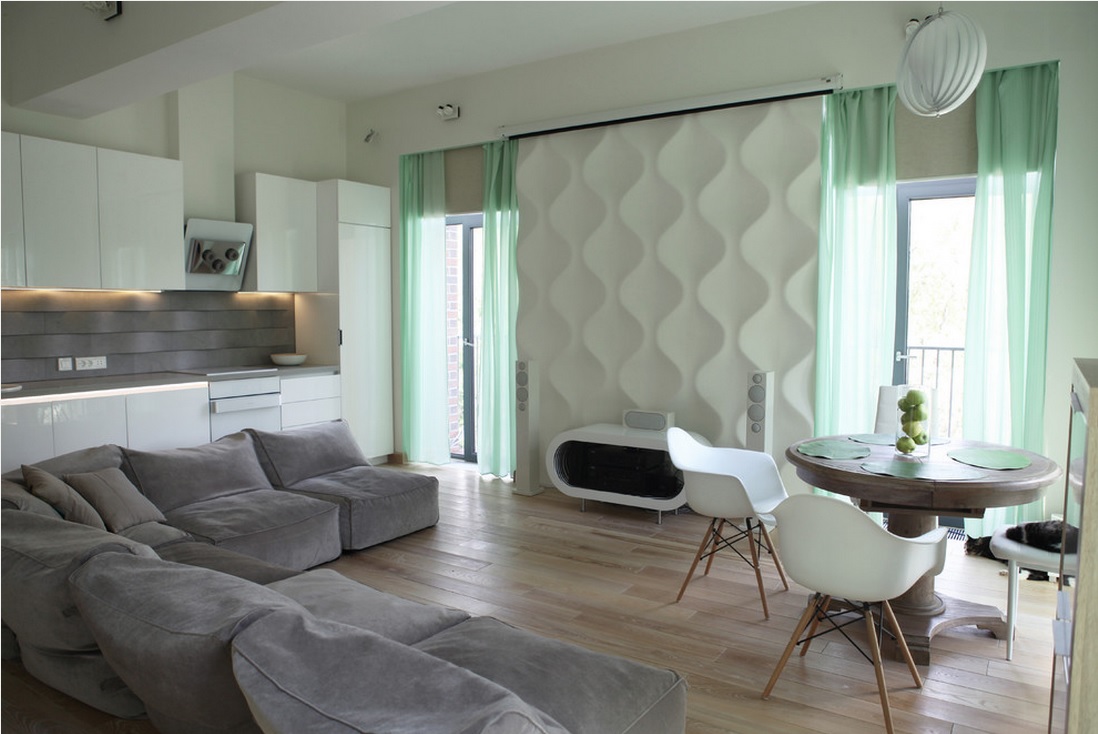 In the corridors, panels that simulate a capiton, coach couplers or pouf surfaces are very interesting. Light models are ideal for classical style, and a dark color solution will give the interior a slightly mystical mood.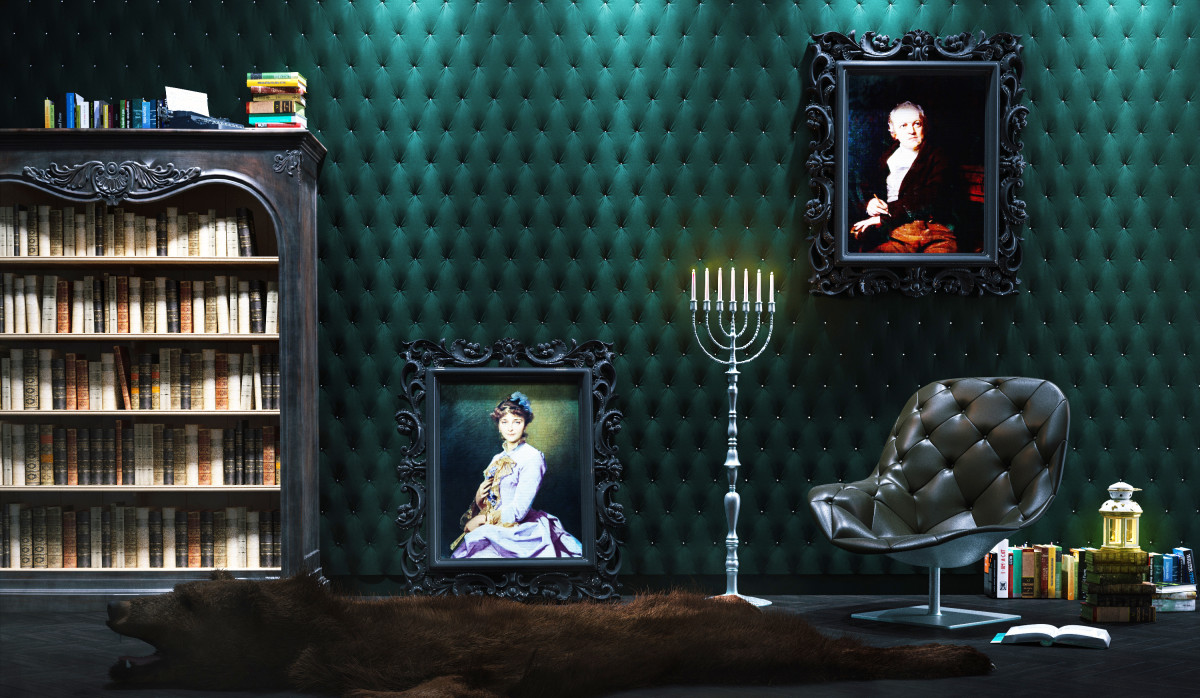 Interiors in which there are columns, with the help of 3D panels can also give a special chic and a new reading. Panels are easily cut and mounted, so decorating them with columns is not difficult. For this purpose, panels with built-in luminaires are ideal.
If you want to enter gypsum panels in the interior locally, then as a separate art objects work fine 3D-panel. You can choose ready-made options or combine panels from one collection to your taste. The second option can be found, for example, in the collection - the Sunflowers panel
Those who love all the extraordinary, it is worth paying attention to the unusual, but already very popular in modern interiors solution - an accent panel on the ceiling. In addition, 3D panels can be used in the form of a transition from the wall to the ceiling.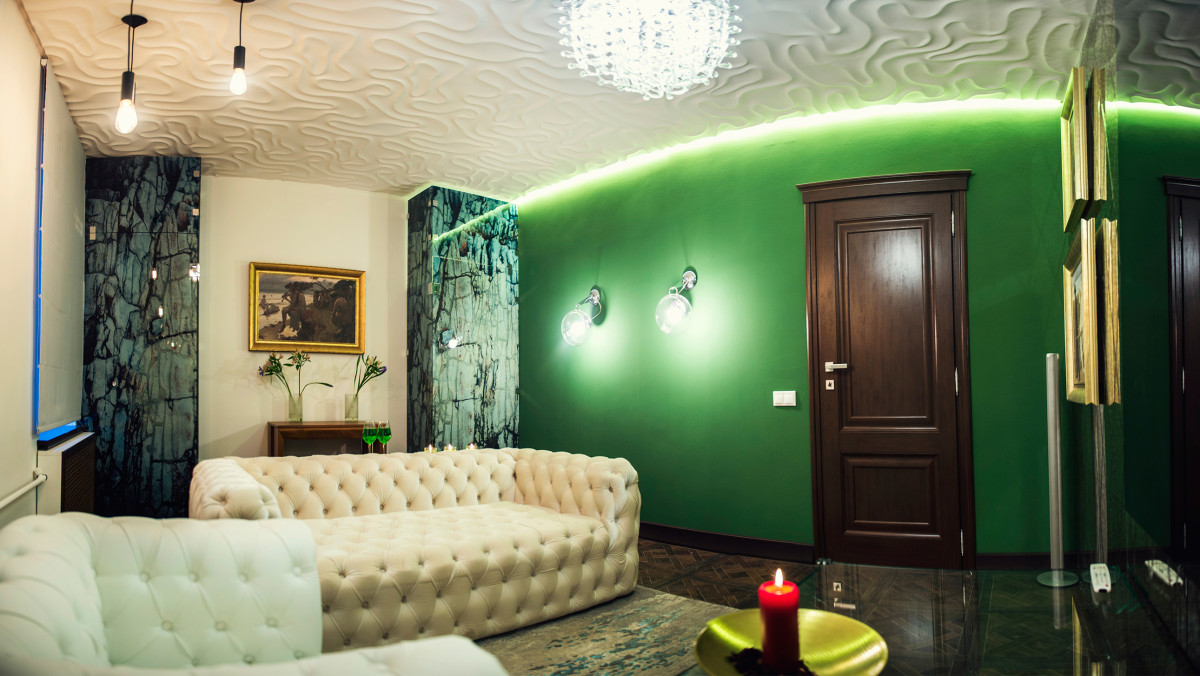 In public interiors, especially in offices or hotels, gypsum panels are most often used as the central part of the reception.